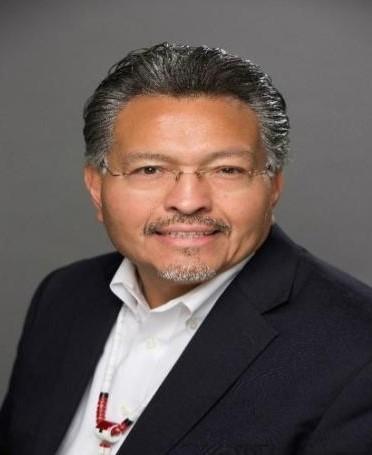 Commission Vice Chair Derrick Watchman is an experienced executive, with over 35 years of commercial and tribal business experience in gaming and banking.  Watchman is President of Sagebrush Hill Group LLC, a tribal affairs, financial advisory services and economic development advisory company based in Window Rock, AZ.  
Commissioner Watchman, a Tribal member of the Navajo Nation served as the Chief Executive Officer for the Navajo Nation Gaming Enterprise, leading the gaming enterprise in its expansion of 3 casinos employing over 1,700 employees. Prior to this Mr. Watchman worked with numerous financial institutions as Vice President and Senior Relationship Manager Native American Banking Groups providing tribal financial and banking services for gaming tribes throughout the U.S. 
Mr. Watchman also served as Chief Operating Officer and General Manager of the Navajo Nation's Dinè Power Authority where he advised on Navajo Nation energy projects.  He also held the Navajo Tax Commission Director post.  Mr. Watchman also worked with Prudential Capital Corporation as a private placement banker.  
Among several directorships, he is a member of the National Center for American Indian Enterprise Development Board of Directors, a director for the Native American Bancorporation and a member of the Dineh Chamber of Commerce.  
Mr. Watchman holds a MBA from the University of California and a Bachelor's degree from the University of Arizona.