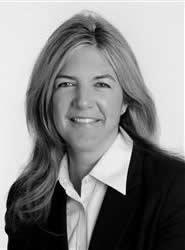 As a registered Independent from Pima County, Colleen Coyle Mathis was unanimously chosen as Chair of the Independent Redistricting Commission by the four appointed Commissioners.
Colleen earned a Master's Degree in Environmental Management from Yale University and a Bachelor's Degree in Economics from the University of Illinois.  She works in the practice plan division at University of Arizona Health Network.
Among other community activities, Colleen currently serves on both the State and Southern Chapter Boards of the Arizona Historical Society and is Director of the Alumni Schools Committee for the Tucson region for Yale University. 
Colleen is married to Chris, an estate planning and elder law attorney in Tucson.