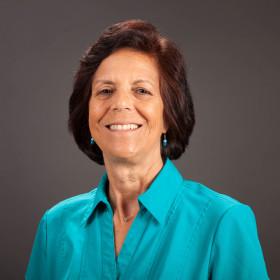 Commissioner Shereen Lerner received her Ph.D. in Anthropology from Arizona State University in 1984. Dr. Lerner is currently a professor at Mesa Community College where she has served in several capacities including as Honors Program Director, Dean, and Department Chair. She was inducted in its Hall of Fame in 2016 for Excellence in Teaching. 
Dr. Lerner also served as the Arizona State Historic Preservation Officer (Arizona State Parks) for several years and was involved in statewide and national issues pertaining to archaeology, cultural heritage, and historic preservation. 
She has held several professional leadership roles in the Society for American Archaeology, National Conference of Historic Preservation Officers, Arizona Preservation Foundation and Arizona Archaeological Council. 
A committed community leader and volunteer, Dr. Lerner has served on numerous advisory boards and non-profits including Tempe Leadership, Tempe Community Action Agency, Tempe Census 2020 Committee, and Tempe Desert Conservation Commission.